IMRS SETUP
1. Plug in your CAT 5 cable
2. Plug in the AC cable
3. Turn on the repeater and look through the rear vent to the right of the RJ45/CAT connector and watch the LED lights watch the short video for the sequence
LED sequence
If you get a Green LED then you have aquired a connection and it should show an IP address shown in the IMRS software.
Note: If you have the repeater connected to a switch to prove that they are both working.
There is no UDP port blocking in a private local area network.
Under Settings - See Settings setup
After entering the settings info go to your router and open the UDP for the port you have chosen (Default 21110).
Enter the repeaters IP in the Destination Repeater Information boxes and make sure the check box it ticked.
Now "Write to Device" and "Search Repeaters".
In the "Search Repeaters" ou should see the IP, Callsign, Radio ID and MAC Address and you should see the boxes turn Blue confirming the link.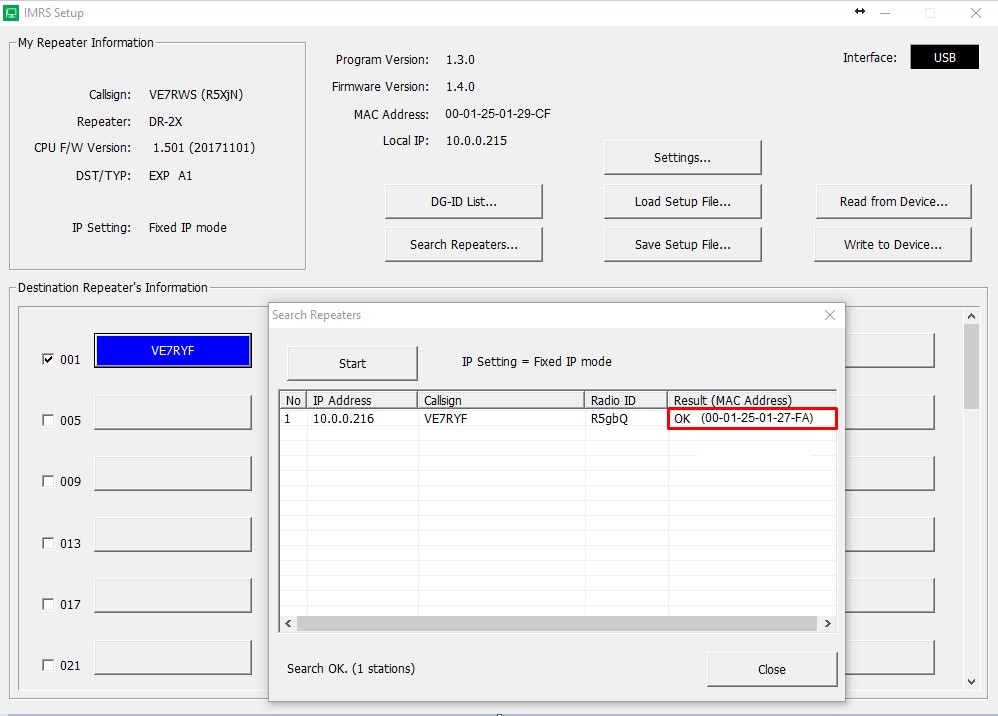 Also check and make sure your Firewall is set to
Min
. or
Off
in your Router while doing these tests untill you get it all working.
I connected it to the Public system using a UDP port # 21110.
Every thing started to work!