Windows 10 & Kantronics KPC3+ (ver. 8.3)
Using Device Manager, Airmail and Tera Term
for diagnostics and setting your parameters into the Kantronics KPC series TNC
Changing KPC3+ (8.3)
1. Download the sample file into Notepad
2. Change all the Black text items in the right column
3. Change all the
Red
text items in the right column
4.Change all the
Blue
text items in the right column
Note: XMITL = 2.5 kHz of deviation
5.Rename the file and save it.
Note where you saved it because you will need this later when using file upload using Tera Term
(you will have to send the file at least 3 times)
| | |
| --- | --- |
| INTFACE | TERM |
| BEACON | 20 |
| BTEXT | |
| CD | SOFTWARE |
| DIGIPEAT | OFF |
| FRACK | 3 |
| MYCALL | |
| MYN | |
| MYPBBS | DISABL |
| MYREMOTE | |
| NDWILD | OFF |
| NUMNODES | 3 |
| PBBS | 0 |
| RETRY | 5 |
| RTEXT | 10 Characters non repeating |
| TRIES | 5 |
| USERS | 5 |
| XMITL | |
Note: XMITL = 2.5 kHz of deviation
---
Press and hold the Windows key and X to open the menu, and choose "Device Manager".
Make sure that you have your USB to Serial Adapter plugged in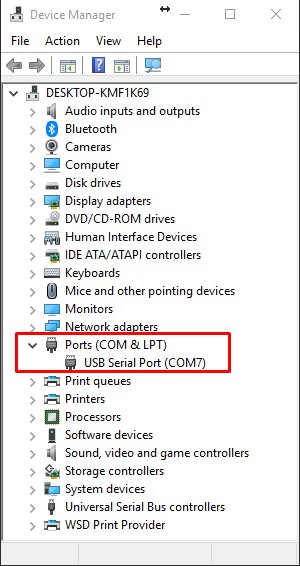 Write down your Comport number
Properties
This will confirm what Manufacture of the chipset is used in your USB to Serial adapter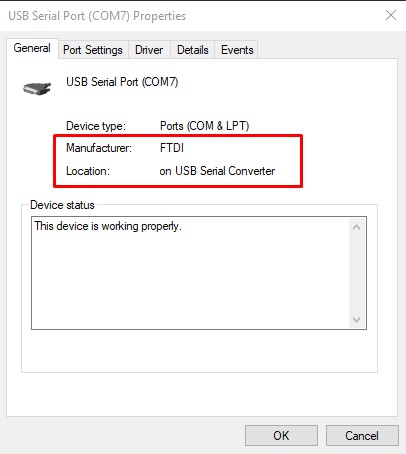 ---
AIRMAIL
SETUP
HF setup use KAM+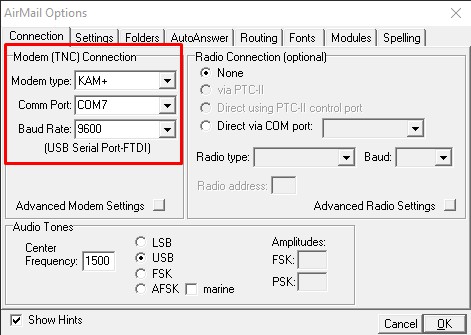 VHF setup use KPC3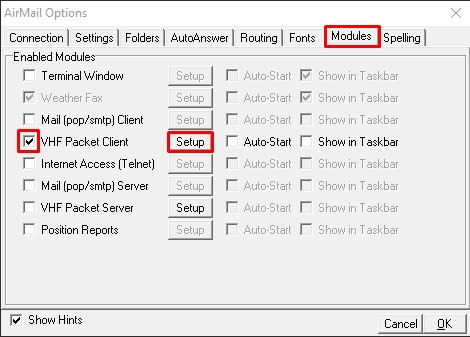 Packet settings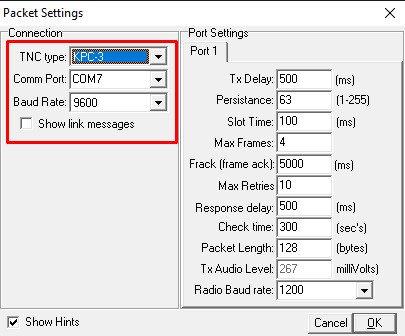 DUMB TERMINAL
Turn on your TNC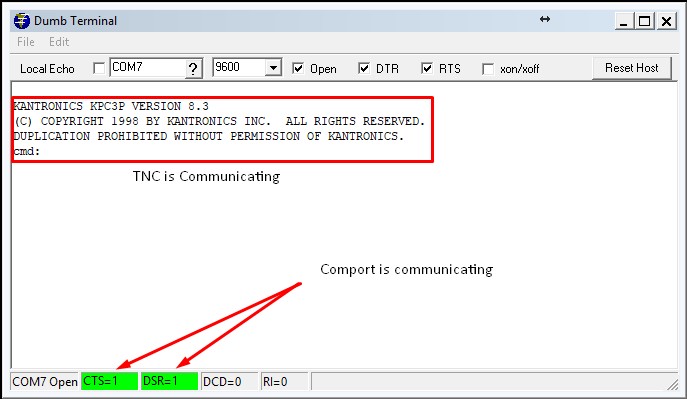 If CTS & DSR are green the you have the right comport, if you see the initialization text you have the right baud rate.
NOTE: If the CTS & DSR is red then wrong port.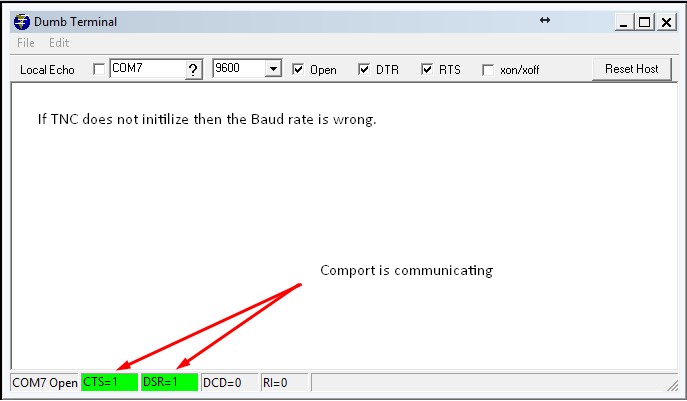 NOTE: If the CTS & DSR are green and no initialization text then you have the wrong baud rate.
Resetting your KPC3+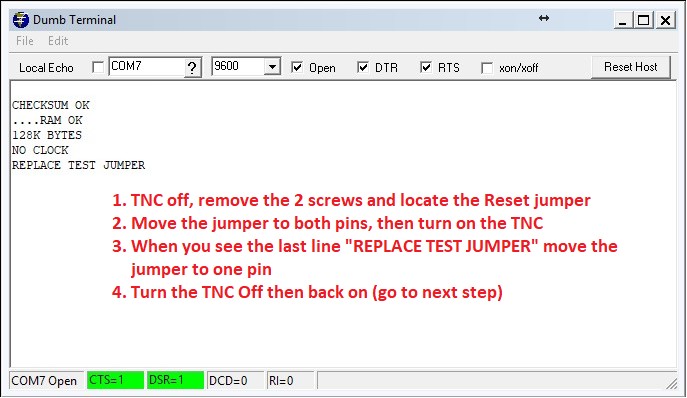 Then turn the TNC Off and back On.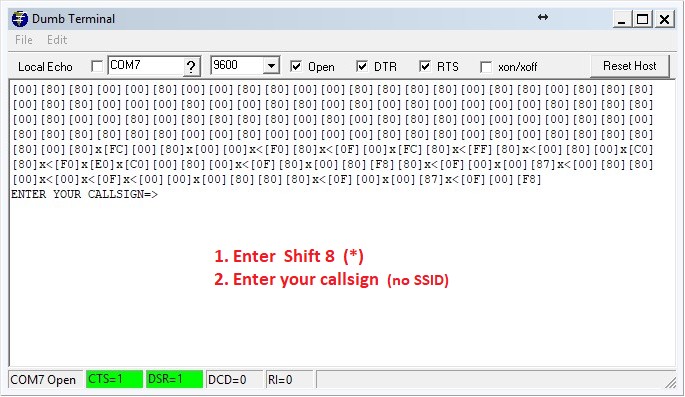 After you enter your callsign the TNC will do a soft restart and you should see the prompt CMD:
---
Start "Tera Term" and tick the "Serial Port" then "OK"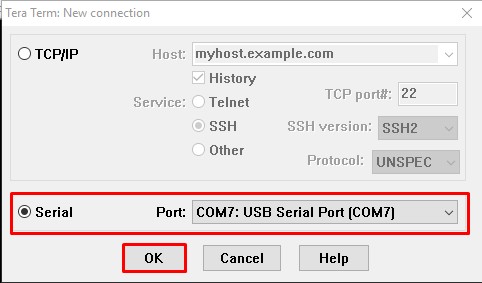 Click on the "Setup" tab then "Serial Port"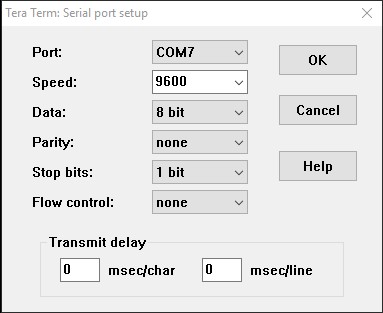 Make sure it is set the same as your serial port and baud rate.
If not change it and save your settings under "Setup" then "Save setup..."
(use the default file name)
Loading and Sending your configuration file.
(using the one you created for your TNC)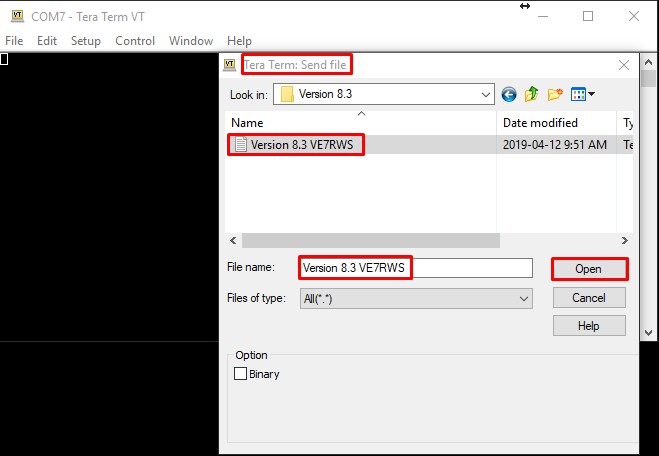 Send your configuration file and keep resending until you see the last line - XMITL ???
(Only KPC3+ (Plus) uses the XMITL command)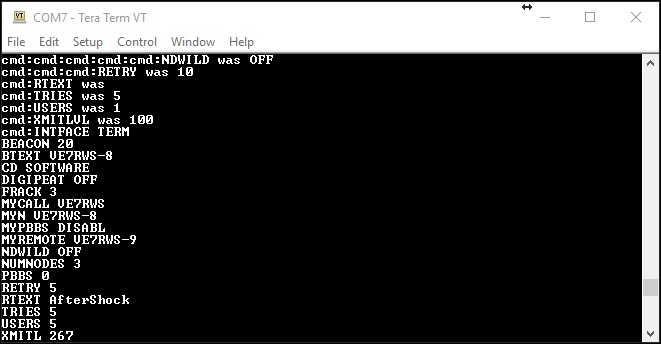 Now you can close Tera Term.
---
Start Winlink Express
Open a Packet session and in the settings tab.
Set your correct TNC information - Make/Comport/Baud rate....
When it says "Initialization complete", you are ready to use Winlink Express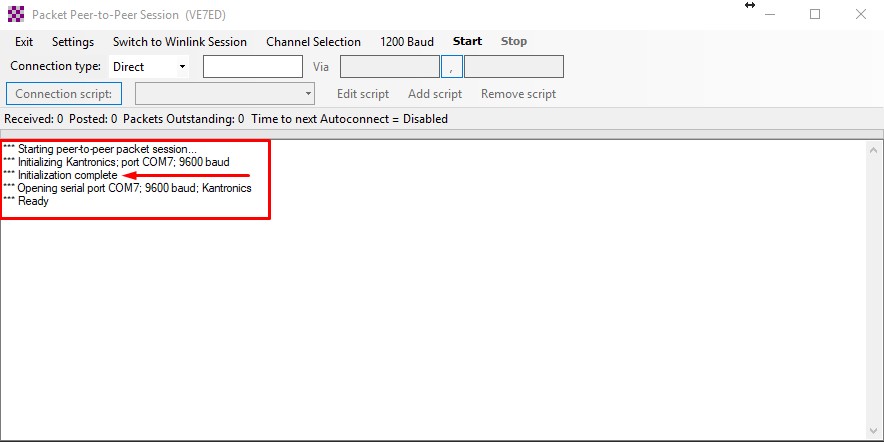 Enjoy!